Mission Statement
Meeting Resources Unlimited, Inc. provides strategic and logistical meeting/project management, consulting, and professional temporary staffing to our medical, corporate, and non-profit partners.

Vision Statement
Meeting Resources Unlimited, Inc. will be the leader in providing customer centric service to its clients in all aspects of their endeavors.

Laurel Humbert, CMP, President and CEO, maintains the offices in a major metropolitan area of Southwestern Pennsylvania.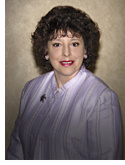 About Laurel Humbert, CMP
Laurel Humbert, CMP is the founder and President and CEO of Meeting Resources Unlimited, Inc. In her 17 plus years as a meeting manager, she has focused on enhancing the quality, return on investment, and strategic development of meetings and events ranging from local to international in scope. In addition to her vast experience as a meeting manager, Laurel has significant knowledge of Accreditation Council for Continuing Medical Education (ACCME) credit by way of her work on the hospital, health system and medical association levels. Her professional history includes pharmaceutical and corporate clients as well.

As a testament to her devotion to the meetings industry, Laurel achieved her certified meeting professional (CMP) designation and is actively involved in the Pittsburgh Chapter of Meeting Professionals International (MPI). She has served numerous terms on the Board of Directors of the Pittsburgh Chapter. She is also an active member of the Alliance for Continuing Medical Education (ACME) and a volunteer for the Western Pennsylvania American Cancer Society.

Laurel has been the recipient of numerous industry awards including Pittsburgh Chapter MPI's Planner of the Year and Leader of the Year and the Hilton Pittsburgh Scholarship.

Prior to embarking on her career in the meeting industry, Laurel developed skills in small business management, marketing, and promotion as a graphic artist and manager in the printing/publishing field.